New game
The save of the current game will be lost.
Warning, there are errors!
To display the candidates there must be no errors.

Do you want to delete them automatically?
Yes
No
You have a game in progress!

Would you like to resume it?
Yes
No
Congratulations!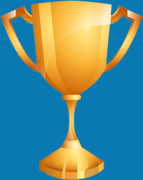 1sudoku.com Sudoku - Medium - n° 25621
Advertising: ✂
Advertising keeps this Sudoku site alive and we have minimized it to make the game more enjoyable for you.

But the animated ads can interfere with the resolution of the grid, so you can Deactivate ✂ .
Medium Sudoku
Have fun free medium level sudoku online and progress in learning this logic game. Unlike easy puzzles, medium-level sudoku requires a little more complex techniques (to solve these puzzles only by logic). You can play medium sudoku for free on your mobile, tablet or computer.
How do I play Sudoku?
The goal is to fill the grid, so that each row, each column and each region of 3x3 cells contain all the digits from 1 to 9.

Glossary of game options:
Clear the contents of the box
Undo the last move
Visual aid
Redo last move
Automatic selection of boxes on hover (on computer)
Show all possible candidates on the grid
Show / Hide solution

Why play medium sudoku?
For beginners, medium level puzzles are a good progression to progress in solving techniques and an intermediate step before hard sudoku.

However, medium sudoku is a good practice for regular players looking to improve their time, and a nice relaxing time for amateurs.

For my part, when I have only a few minutes in front of me, I take the opportunity to do an easy or medium level sudoku.
Play sudoku with 5 difficulty levels: easy, medium, hard, expert, evil